The Newest & Largest Capacity Portable Air Cooler by Honeywell Yet!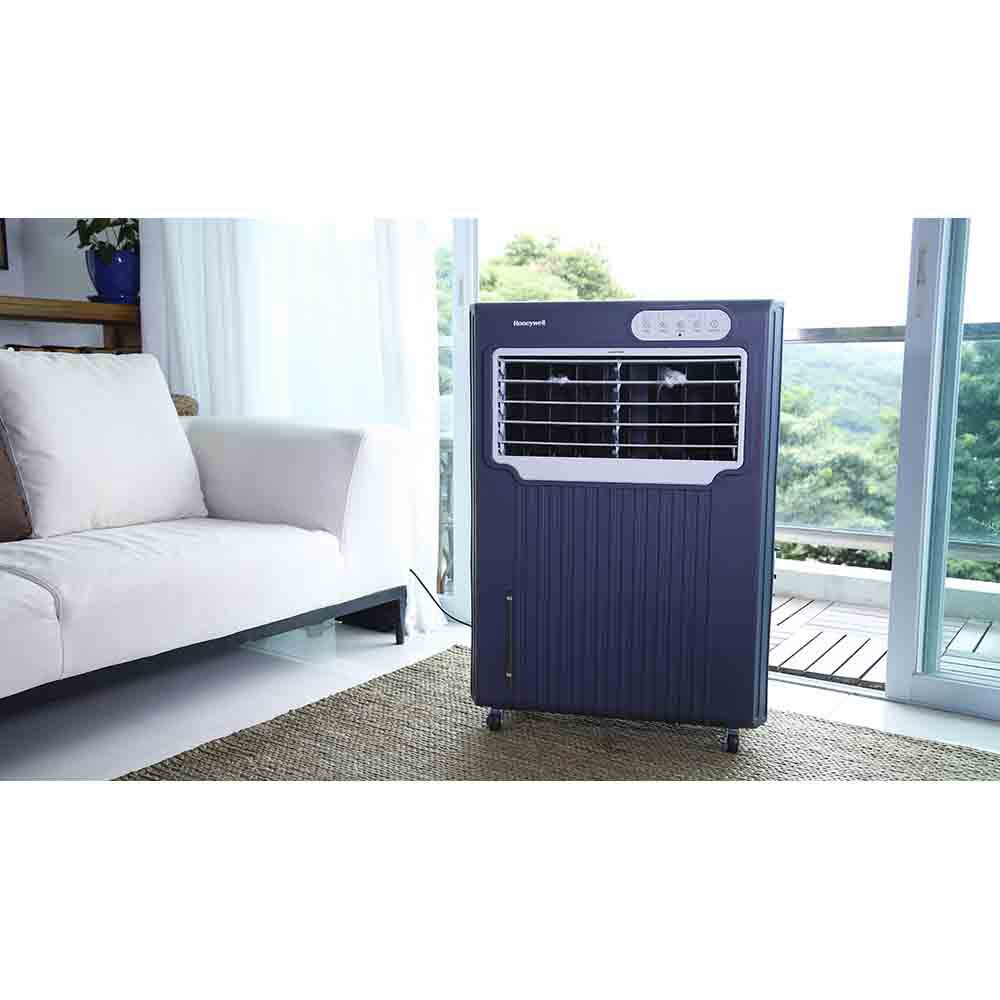 The Honeywell Store
is excited to announce the latest installment in a series of highly efficient and resourceful evaporative air coolers. The
Honeywell 70 Liter Indoor-Outdoor Portable Evaporative Air Cooler with Remote Control
is an excellent addition for anyone searching to keep their indoor or outdoor settings comfortably cool and breezy. An ideal fit for medium to large sized rooms, this weather resistant evaporative air cooler by Honeywell is capable of cooling areas up to 342 sq. ft. Built in UV and weather resistant protection ensure the maximum in peace of mind when deploying this air cooler outdoors. Unlike other units, Honeywell Evaporative Air Coolers do not utilize power hungry components like compressors. Honeywell has instead elected to apply a non-compressor system that cools naturally, efficiently and inexpensively. The low power consumption translates to significant savings on energy bills when compared to air conditioners.
A continuous water supply connection and built-in overflow protection system opens the way for long periods of cooling, making it ideal for more demanding applications. A massive 18.5 Gal. (70 liters) water capacity that includes a low water alarm has also been utilized. This evaporative cooler features a unique JUMBO sized honeycomb cooling media for optimal cooling performance. The inclusion of double blowers allows for a higher velocity of air throw (588), while oscillating horizontal and vertical louvers allow for fast and even air circulation. Although large in size, this unit is relatively lightweight and includes strong casters that make it easy to roll from one room to the next.
Honeywell continues to set an industry standard for excellence with the release of its exquisitely crafted series of air coolers.
The Honeywell Store
has outfitted its online catalogue with a collection of versatile
Honeywell Air Coolers
that can be utilized in a wide range of settings.
---